Lorinet Foundation's Country Director for Mongolia, Tamir Batsaikhan was invited by the Sustainable Mongol podcast  to share insights on the 'Youth Employability Landscape Study' conducted by the foundation in 2021. In the second episode of 6 series of podcasts co-produced by the Sustainable Mongolia Podcast and EU funded UNDP Mongolia's  "SDG- Aligned Budgeting To Transform Employment in Mongolia"  project, Tamir gives an overview of the situation of youth in the labour market, needs of different youth groups, and the challenges they face in their education-to-employment journey. Listen to the full episode in Mongolian at Sustainable Mongol Podcast's page.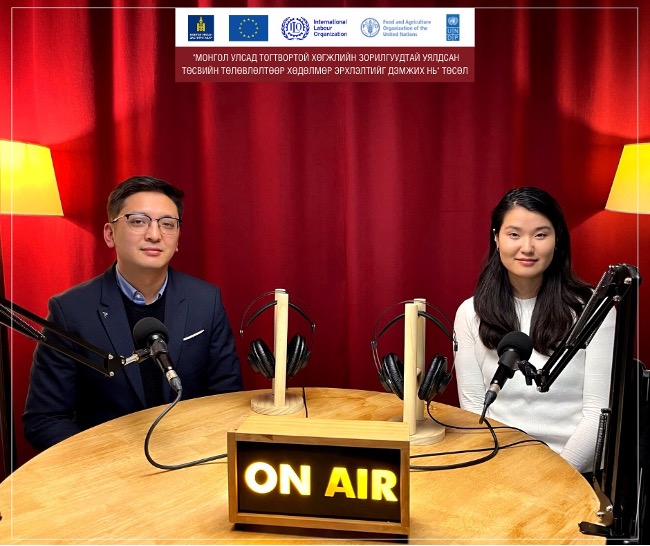 "SDG-Aligned Budgeting To Transform Employment in Mongolia" is a project funded by EU and implemented by UNDP Mongolia. It aims to support employment and promote decent work and improved public finance management systems through results-oriented budget initiatives.
Available on all major platforms, the Sustainable Mongol Podcast is the first Mongolian podcast dedicated to the topic of sustainable development. Since 2017, more than 90 episodes have been produced, covering various sustainability themes in the context of Mongolia, including climate change, green financing, waste management, air pollution, and others.