Lorinet Foundation is a family foundation with offices in Switzerland, Singapore and Mongolia. Led by the purpose of enabling positive and sustainable impact on the lives of children, youth and families living in vulnerable communities, Bolor and Pierre Lorinet set up the Foundation in 2013. To enable this purpose, the Lorinet Foundation supports pioneering, impactful, and sustainable initiatives promoting education, employment, and access to clean water and energy for vulnerable communities in Mongolia, South East Asia, and France.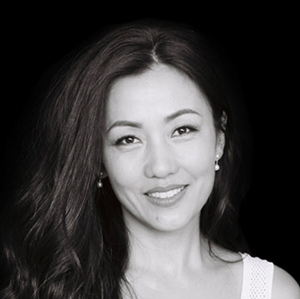 "I grew up in a socialist Mongolia in the 80s, which meant everything was scarce: food, clothes, and extracurricular activities. However, I had an opportunity to study at a Russian-Mongolian high school, where I fell in love with books. Books opened my eyes to the world at large – they helped me develop judgement of what is morally right or wrong and what lies in between and figure out who I wanted to become. Books always inspired me to go after my dreams and encouraged me in the most challenging times of my life.
It is my wish that every child grows up reading books so that they can dream about the world they want to live in and the people they want to become. As Walt Disney famously said, "If you can dream it, you can do it".
It is also crucial for Pierre and me that our children grow up to be compassionate individuals who value and pursue the well-being of those who are less fortunate in their circumstances."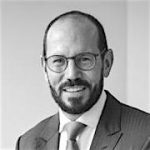 "I've had a fulfilling career and family life to date and feel fortunate. While a lot can be attributed to hard work and tenacity, one cannot ignore the element of luck in anyone's success; luck that I was born in a developed and peaceful country where access to basic needs and more were readily available; luck that I had access to a good education; and luck in the timing and circumstances of the choices I made resulting in positive outcomes. For me, Lorinet Foundation is a way to give others, who may be less fortunate in their initial circumstances but no less able, a chance at success and fulfilment, whatever form that may take."
Pierre Lorinet
Our Values
Learning
We want to enable people to learn and acquire the skills they'll need to adapt in the fast-changing world and access opportunities to have a viable future for themselves. We recognize that this is also a learning journey for us and we do not assume that we know better or have all the answers. We aim to work with the communities to understand their needs and co-create solutions.
Achievement
We want to empower others to achieve their aspirations and goals. For us achievement also means creating tangible impact with measurable positive difference.
We are cognizant that we can't accomplish our mission all by ourselves and will strive to partner with other purpose driven organizations and stakeholders to achieve greater impact.
Integrity
We want our work, people and processes to embody our values and to be consistent in our actions.
We want to measure our impact carefully and consistently to ensure it is tangible as well as meaningful.